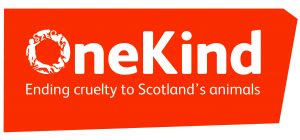 OneKind - Ending cruelty to Scotland's animals
Run For OneKind - Ending cruelty to Scotland's animals
OneKind Team
0131 6619734
OneKind's mission is to protect Scotland's animals. We're here to expose, oppose and ultimately end cruelty. We're a small charity but are incredibly effective at what we do. For example, we:
Stopped plans to cull hedgehogs on the Isle of Uist
Banned the use of wild animals in travelling circuses in Scotland (the first country in the UK to do so)
Secured agreement for mandatory CCTV to be introduced into all relevant areas of Scotland's slaughterhouses.
Find out more about us at www.onekind.scot
Why run for OneKind?
Here's three great reasons:
Scotland's animals need your help! OneKind is the only charity that speaks up for all animals in Scotland, defending them from cruelty.
You will personally make a big impact. Because we're small, just one person running for us has a big impact on what we're able to do.
The money you raise will go straight to the cause. In 2017, 94% of our income was used for our work to end cruelty to Scotland's animals; the remainder kept the charity running!