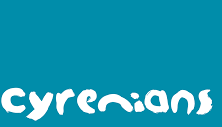 Cyrenians
Run For Cyrenians
Liston Walker
01314752460
Cyrenians is a charity that aims to make a real difference in the lives of people, supporting those excluded from family, home, work or community on their life journey. We'd love your support to continue this work!
We offer practical help and support for people, with projects such as our Homeless Prevention Service, the Scottish Centre for Conflict Resolution, Over 50s Befriending West Lothian, Employability programmes, West Lothian Recovery Service, our Good Food programme, our Community Farm and Gardens and much more.
Our work directly benefits over 4,000 each year in Edinburgh, West Lothian and Falkirk. But wider benefits go far beyond this level. Our mission is to reduce the causes of disadvantage by raising awareness, lobbying for better laws and policies and demonstrating in practice the social advantages of inclusion.
Details of our services are on our website at www.cyrenians.scot
Cyrenians is a Scottish Charitable Incorporated Organisation (SCIO), registered charity SC011052